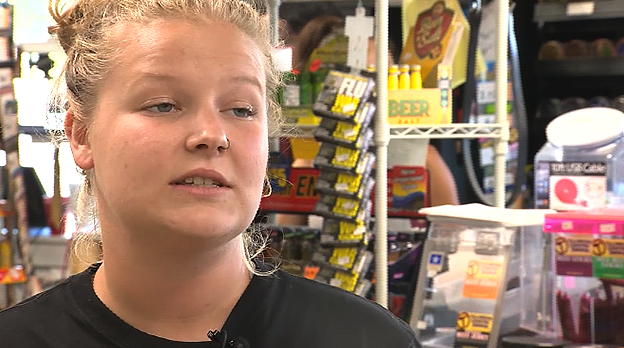 A hero can come in many shapes and sizes and, in this case, occupations. Acknowledging someone's bravery can often lead to encouraging others to be brave and act on instincts when they think something may not be right with any given situation. Whether it be someone taking time out of their day to offer aid to someone who is ill or disabled, walking an elderly person across the street, or simply being a listening ear for someone who is going through a heartbreaking tragedy and may feel a little bit alone, heroes are needed to lift spirits and encourage empathy in today's society.
There are many people in need in different ways, and it just takes one person to make a long-lasting impact and change the course of someone else's life for the better. A good example of the chain of events started by one act of kindness is when you're at your local coffee shop and the person in front of you pays for your order. While this may not be "heroic" by any one person's definition of the word, if the chain continues with each person continuing to pay for someone behind them, someone in need may eventually be affected and that one small positive act could change someone's negative mindset to a positive one.
No one will ever be able to tell the impact that one heroic act can have on the life of someone in need of help. It could mean not having to pay for your morning coffee, or it could be the difference between life and death, like in the story about to be told. Savannah Pritchett could never have guessed she would be someone's hero when she went to her normal shift at a gas station in Waterford, California.
As she was doing her normal tasks at the store, a woman entered and changed the course of her life forever. As the woman rushed into the gas station and grabbed Savannah's wrist, a story beyond anyone's wildest belief began to unfold as a hero emerged in the form of a gas station employee.
Image Source: kptv.com