Abby and Brittany Hensel are not your average set of twins. The sisters have a special condition in which they're conjoined into one single body with proportionate limbs. Despite the fact that the two share a body, this doesn't deter Abby or Brittany from striving for their dreams. The Hensel twins operate just like any other young adult would. After becoming somewhat famous, the Minnesota-based siblings now are on track to accomplish one of their major goals. This story is as captivating as it is inspirational.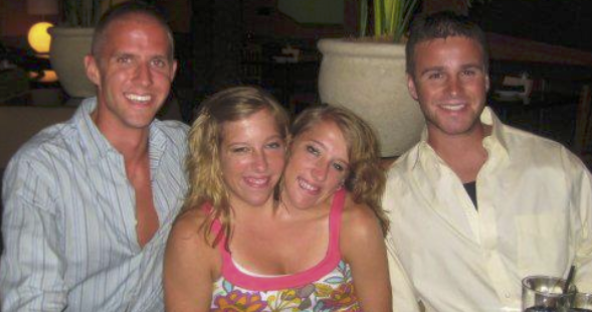 Image Source: Goodfullness
Abby and Brittany Hensel were born in 1990. The two grew up in the rural town of New Germany, Minnesota. Life was rather simple for the twins. The Hensel family — including their two parents and two other siblings — worked hard to normalize the everyday process for the twins. However, this wasn't always the easiest thing to do.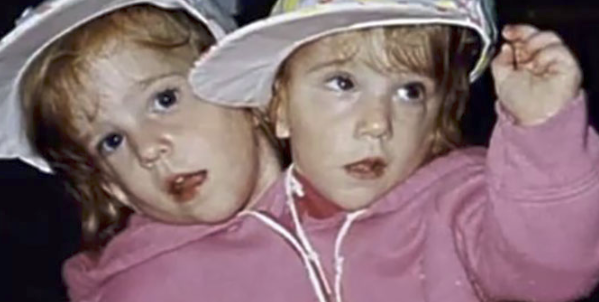 Image Source: Goodfulness
There's a real uniqueness as it pertains to Abby and Brittany. Medically, the two are described as dicephalic parapagus twins. In short, this illustrates how similar they are biologically. Each girl has full control of one leg/arm — meaning that Abby and Brittany must be in full harmony with one another when walking or doing some sort of physical activity.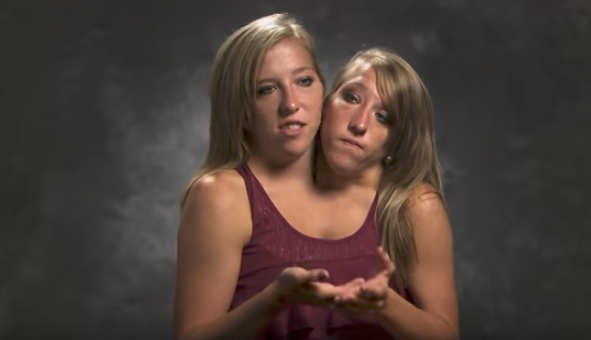 Image Source: YouTube
Interestingly enough, the two share one body despite having two heads, two stomachs, two spines, four lungs, two different immune systems, and two hearts. Despite the obvious challenges associated with the situation, both Abby and Brittany have developed into confident, productive members of society. This includes participating in normal activities that all children would enjoy.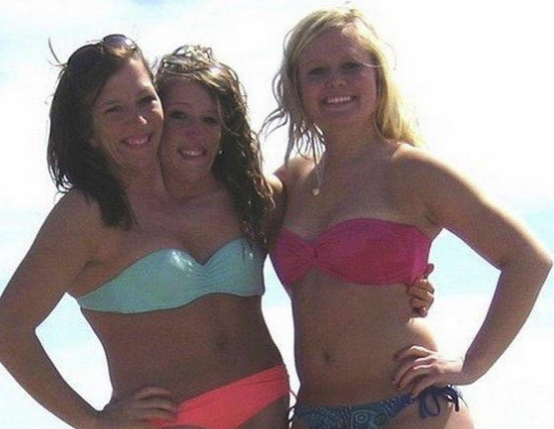 Image Source: Instagram
Abby and Brittany work in harmony when doing any sort of physical activity. Despite being conjoined, the twins still have enjoyed a myriad of leisure activities — including swimming, bowling, playing the piano, riding bikes, and playing various musical instruments. Along with that, the two continued to develop different character traits (despite sharing a body). Funnily enough, both have a knack for finishing each other's sentences.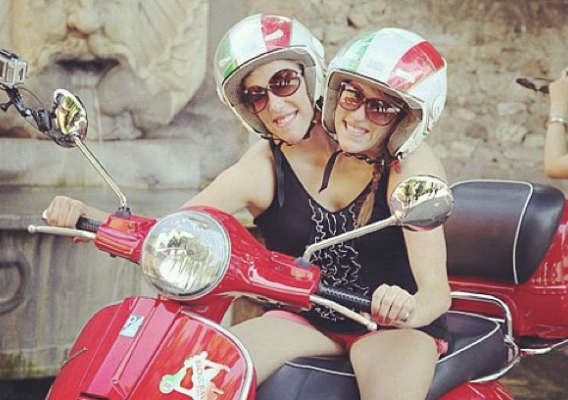 Image Source: Instagram
People may not realize that Abby and Brittany have their own personalities. This is illustrated through their individuality in terms of clothing and hairstyle. The twin's mother, Patty, offered her own thoughts on wanting her daughters to be unique:
"When children ask the girls if they have two heads, they say they don't, but that each has their own head. That's what we have encouraged them to do, to develop their own individuality as much as possible."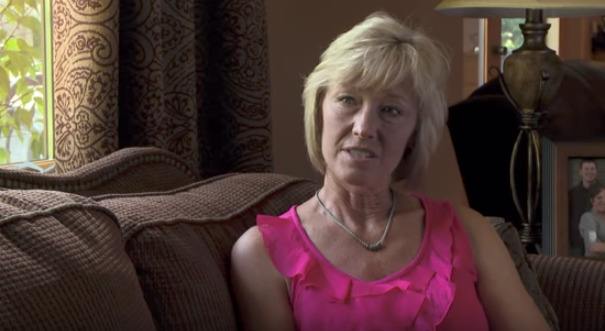 Image Source: YouTube ; Quote Source: Trendchaser
At six years of age, the twins — who at that point had become well known through medical circles — became well-known figures throughout the United States. LIFE magazine went as far as showcasing Abby and Brittany on the publication's front cover. Titled 'One Body, Two Souls," a full-fledged feature was written about the girls. Little did the Hensel family know that this would be the tip of the iceberg when it came to public appearances and media coverage.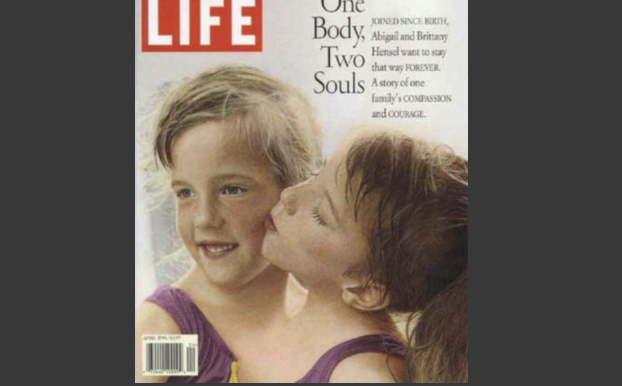 Image Source: Edmonton Journal
Abby and Brittany ended up appearing on The Oprah Winfrey Show to discuss their condition. This led to the twins garnering adoration all across the world for their bravery in living life to the fullest. After a few years of flying under the proverbial radar, the twins were offered the opportunity of a lifetime.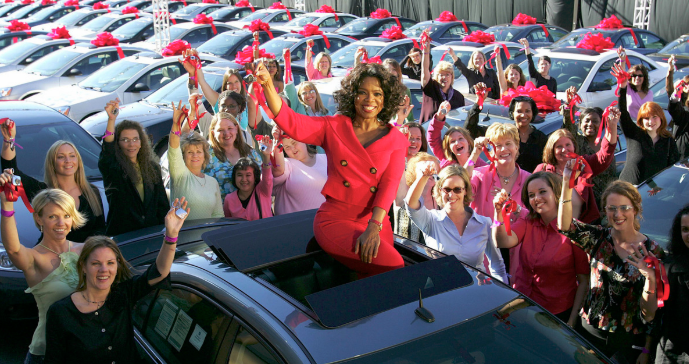 Image Source: Motor 1
More interest started pouring in over the twins' respective lives. A myriad of television specials were created to showcase Abby and Brittany as they waded through the ever-complicated teenage years. Both the Discovery Channel and ABC ran stories specifically on the Hensel family. In 2012, the network TLC put forth an idea that the Hensel family simply couldn't refuse.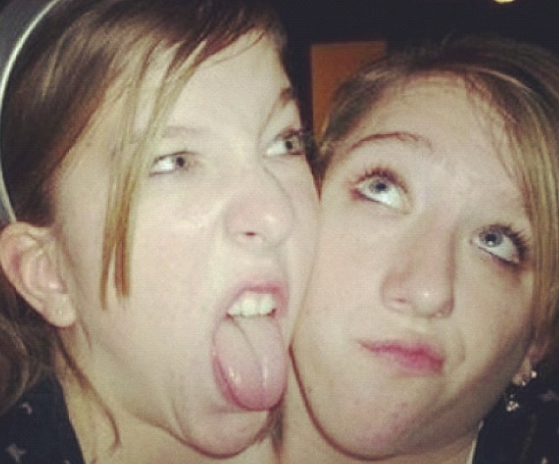 Image Source: Instagram
In 2006, TLC had the twins on an hour-long special entitled Joined for Life: Abby and Brittany Turn 16. This documentary enabled the public to get further insight into the Hensel Family — but also the condition both twins lived with. The show garnered considerable success and praise. As such, TLC had another opportunity set up for the twins.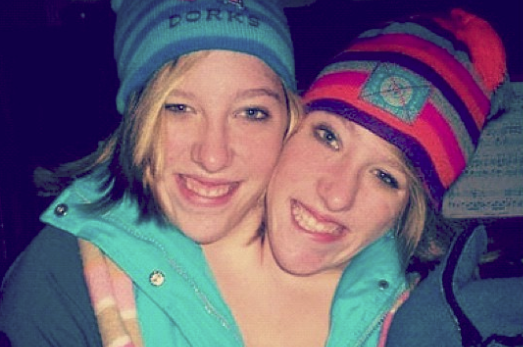 Image Source: Instagram
The Hensel family was offered the chance to have their own reality show. Titled Abby & Brittany, the half-hour weekly program would focus on the twins as they graduated from high school, attended college, and also traveled to Europe. Though the show lasted only one season, Abby and Brittany gained considerable popularity.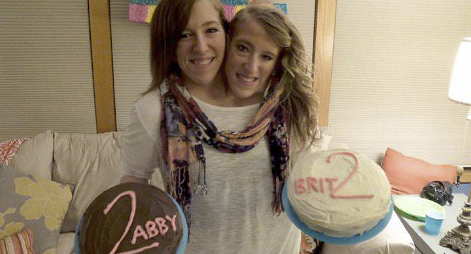 Image Source: Twenty Two Words
More so than that, TLC did a wonderful job in humanizing the twins. Abby and Brittany live their lives like anyone else. They have friends, interests, and hobbies. The reality show worked immensely well in clearing up any misconceptions/preconceived notions that some uninformed people may have had. Abby and Brittany are unique in their own special way, but they are certainly not abnormal or odd by any stretch of the imagination.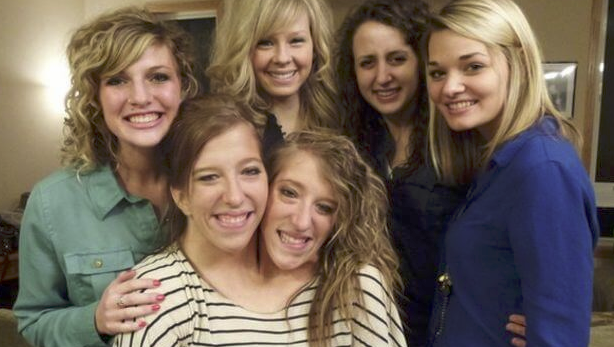 Image Source: Trendchaser
As the girls aged, responsibilities picked up. Each decided to apply for a driver's license. Abby and Brittany had to pass individual written/driving tests in order to procure a license. Needless to say, each passed with flying colors. In 2008, the twins graduated from Mayer Lutheran High School in Mayer, Minnesota. This led to another exciting opportunity for the twins.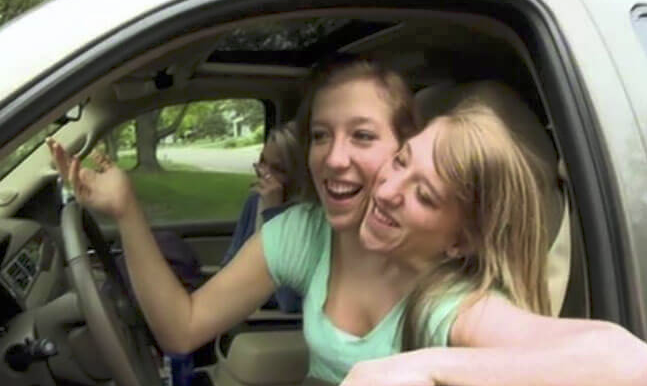 Image Source: Trendchaser
Abby and Brittany decided to enroll at Bethel University — a small liberal arts school in Arden Hills, Minnesota. After much thought, the two decided to major in education. The plan was then to eventually become teachers to those in elementary school. The twins moved out of their parents' house, and now are completely independent.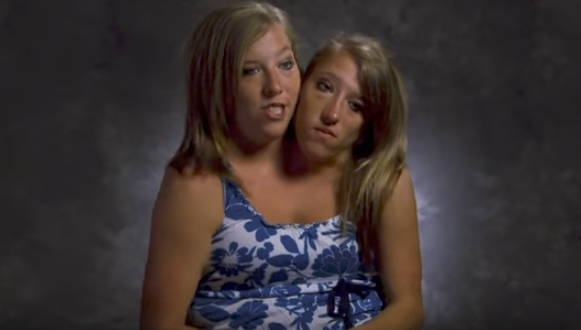 Image Source: YouTube
The two worked through the final stages of a student teacher program. During their student teacher training, the class was able to openly ask the twins about their condition, and any other questions they may have. This created a bond between the instructors and the pupils.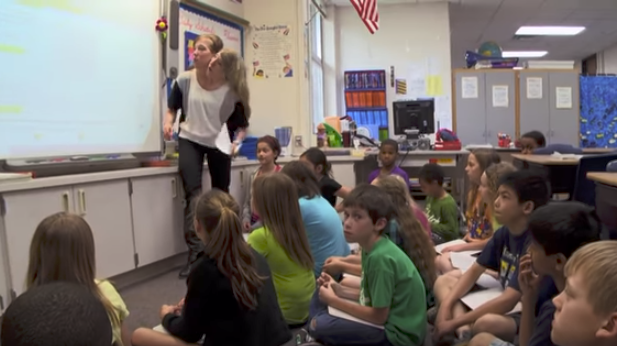 Image Source: YouTube
The twins worked alongside a principal named Mr. Moberg. He offered these thoughts on Abby and Brittany as potential teachers:
"I would not hesitate in a minute to put them in a classroom and hire them. There's no question in my mind that they will change the world for the better, and influence lives in ways that those like myself as one person never would be able to do."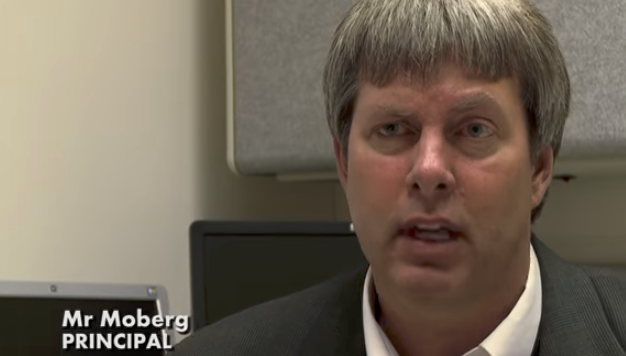 Image Source: YouTube
Considering all the twins have gone through in their lives, it comes as no surprise to see them excelling in the field of helping others. Their openness as people — coupled with their empathy and understanding of the world — likely will lead them to being excellent educators. While the goal of obtaining employment post-college is squarely in their sights, there's also one other aspiration both hope to achieve as they mature.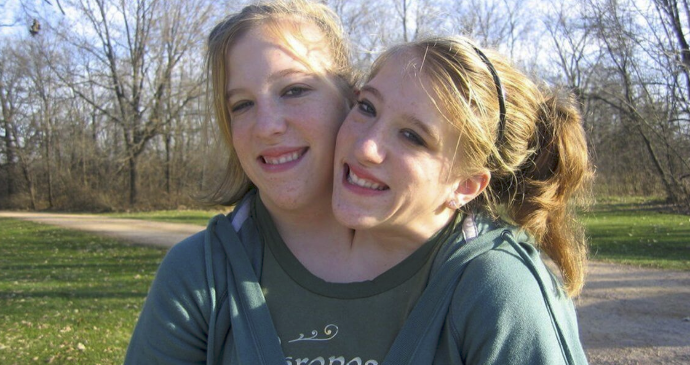 Image Source: Trendchaser
Abby and Brittany both hope to one day marry individual spouses. There's also a desire to have children and thus their own families. While the two share a reproductive system, there's likely no telling the twins on what they can and cannot do. They've beaten the proverbial odds on a number of fronts throughout their lives, and could easily do it again in this instance.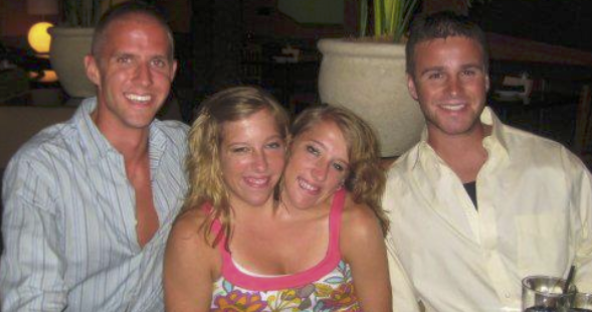 Image Source: Goodfullness
As for now, the twins are living life, and loving it. Abby and Brittany were able to get jobs as fourth and fifth grade math specialists. The twins beat out 175 other applicants for the position. Patty, the twins' mother, had this to say about the job development:
"I think it's going to go well for them because they've always had a knack with kids. Kids have always been drawn to them. Maybe it started with curiosity, but once their simple questions are answered, they're still drawn to them."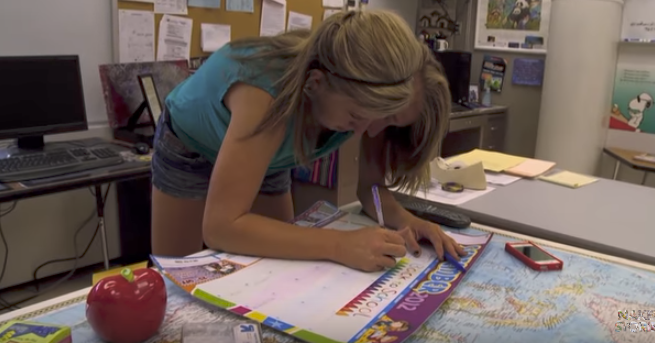 Image and Quote Source: YouTube
Abby and Brittany Hensel are truly wonderful people. Despite having physical challenges, it hasn't stopped the twins from having fun and fulfilled lives. They are the perfect example of achieving their hopes and dreams when putting their minds to it. For those in a rut, these two serve as real sources of inspiration.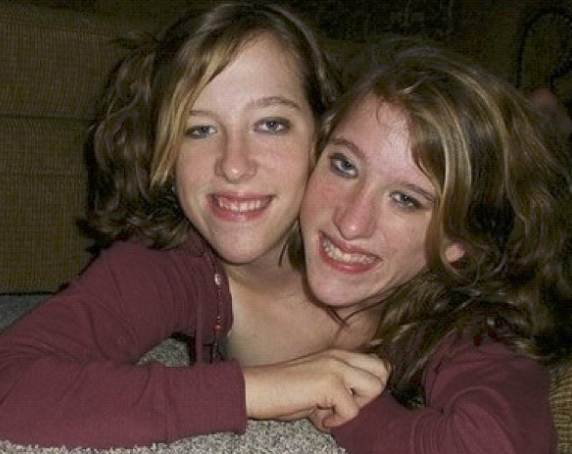 Image Source: Instagram